Need a professional high end video production for your business, corp. or organization?
Janis Digital Media is the leading film and video production in the Philadelphia area and most of the Northeast for that matter.
We provide only the best in professional video production services and are experts at nearly every facet in film or video production.
Contact us today to discuss your upcoming film/video project or anything in general about the art of video production and different techniques that are used by our staff.
Here's a link to our new testimonial page that will be updated frequently! Testimonials
As mentioned above, Janis Digital Media offers the finest in professional video production services in these states:
Feel free to touch base if you are in need of professional film or video production services in other states, as we may be available for contract work.
At Janis Digital Media, we specialize in many types of video production.  Whether it's a corporate meeting or presentation, music video, legal mediation video production, full length feature films or movies, sporting events, small business marketing videos or anything in between. Listed are a few sample pages:
Also, if you're looking for event or wedding videography, feel free to check out our sister website janisproductions.net. Wedding Videography
Here are a couple more sample video productions from the Janis Digital Media archives.
The owner of Janis Digital Media, has been in the film and video production business for over 40 years. 15 years experience as a producer and technical expert at NFL Films along with 25+ years experience at the fine art of video production. Starting at NFL Films when they were located in Center City Philadelphia back in the nineteen seventies.
Janis Digital Media has shot, edited and produced thousands of video productions through the years and we plan on producing thousands more in the coming years. Again, touch base with us before starting your proposed film or video production and hopefully we can help you achieve your ends, both effectively and efficiently while also being affordable.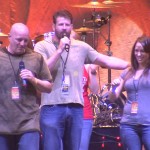 Janis Digital Media, the only choice for professional video production in the industry.