Need a high end video production firm for you Connecticut based business or corporation?
Janis Digital Media is the answer, a film and video production company providing all types of professional video production services throughout the state of Connecticut and anywhere in the Connecticut region.
Film and video production for the many types of small or large businesses and also consumers with a need for the very best in professional video production services.
Contact us in reference to any of your upcoming or proposed projects and we'll be happy to get you a quote ASAP. Even though we located in Phila PA, we can easily handle your CT based project.
Janis Digital, the leading video production firm for the Connecticut region!!
Also check out our new testimonial page! Testimonials
Located in close proximity to the state of Connecticut, Janis Digital Media provides video production services for the entire state of Connecticut, including these different CT cities and regions:
Just a posted sampling of the numerous cities, towns and regions in the state of Connecticut, with more local  pages to be posted in the near future…..video production CT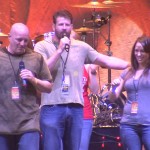 Professional video production  and customer satisfaction are the main goals of Janis Digital Media.  The film and video production guru, John Bell, has been in the film and video production industry for over 40 years, 15 years as a producer at NFL Films along with 25 years as owner and operator of Janis Digital Media .
Janis Digital Media provides customers with the best video production service with regard to any type of music video, feature movie productions, legal mediation video productions, etc.  Listed below, is a sample of our video production pages:
Janis Digital Media archived videos.
The state of Connecticut located Northeast of New York City while having many larger cities like Hartford and Norwalk, CT. Greenwich, CT is probably one of the wealthiest towns in the country as well as being one of the most desirable locations for living.
Norwalk has a beautiful downtown area and Mystic is just breathtaking with the aquarium, water front property and of course the ever popular Mystic Pizza.
Another great tourist and summer destination is Block Island which is located off the coast and accessible by ferry. I have longed to travel there….some time soon.

In terms of industry, Connecticut is all about big business, corporations and quality video production is always needed in states like Connecticut! Contact Janis Digital Media today for all your video production needs….in Connecticut and elsewhere in the Northeast!!