Need the best in video production services for your Delaware place of business?
Janis Digital Media is a top rated video production firm located in Philadelphia, PA but we provide all types of video production services in the state of Delaware and all counties in Delaware.
Professional video production services is our specialty and we will provide you with the absolute best in all aspects of video production, from beginning to finish and beyond.
Janis Digital Media has over two decades of professional experience in video production while producing thousands of videos in the process. A few are posted on the page here.
Contact us about your upcoming project and we will assist you in any way possible. Our fully trained video production staff is always available to help in any way necessary. And here's our new testimonial page too. Testimonials
Located just outside the state of Delaware, Janis Digital Media provides video production services for the entire state of Delaware. Including but not limited to these different DE towns:
That is just a sampling of the many towns/cities in Delaware, with more pages coming soon. In the meantime, check out our testimonial page…. Testimonials
At Janis Digital Media, video production is what we do best!  The owner was in the film business for 15 years as an NFL Films producer with over 25 years at Janis Digital Media as an innovator to help pave the way for many other video production companies.

Whether in need of a corporate video presentation, settlement brochure video production, feature motion picture,  small business marketing video or other types of video production, Janis Digital Media should be at the top of your list.  Check out some of our sample video production pages:
Check out some more of our video productions from the Janis Digital Media archives.
The state of Delaware is a relatively small state but is packed with great cities like Wilmington and Newark along with amazing beaches in Rehoboth, Bethany, Dewey and Fenwick Island.
Delaware also prides itself on have no sales tax on goods for purchase which helps make it an outlet destination for shoppers.  Delaware is also a tax haven for setting up corporate business structures and entities.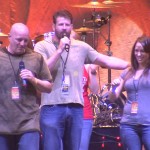 Much of the industry in Delaware revolves around different types of agriculture along with pharmaceutical, chemical companies and auto manufacturing. Much opportunity for video production in the state of Delaware. And Janis Digital Media is there to lead the way!