Do you need a video to help you get the right message across or a vision to share in Framingham MA?
A product to launch, an image to build or an important event that needs to be captured in a video?
Then you need Janis Digital Media for all types of video production in Framingham MA!
Janis Digital Media has a pioneer and innovator for the film and video production industry for well over twenty five years.
And we'll be helping Framingham businesses and organizations for another twenty five years.
Contact us today to discuss your upcoming video production project or touch base with questions about anything related to the film or video industry. Contact!
Janis Digital Media is a one-stop destination for all the video production needs for the town of Framingham MA. We offer a complete range of video production process that gives high definition videos using only cutting edge equipments such as Panasonic HPX P2 broadcast quality video cameras and 3 AVID editing rooms mostly delivered in a short span of time by our video editing team.
Janis Digital Media can provide you with the best in these type of video production services:
Pioneered by top producer and cinematographer John J. Bell, formerly with NFL films, our unparalleled client satisfaction and 25-year professional and technical experience in the video production industry has produced highly creative and the best possible quality products while considering our clients' budget.
Framingham is a town in Middlesex County where heritage is a major portion of its economic and cultural base. As the largest town in the state of Massachusetts, it is noted as the "Hub of the Metro west". A number of races populate the area with whites as the majority. Incorporated in 1700, Framingham interestingly possesses two time capsules that were buried on September 17, 2000 in its town hall to commemorate its Tercentennial 300 Year History. One capsule is to be opened in 2025 and the other in 2100, significantly symbolizing efforts to eliminate racism, stereotyping and discrimination in Framingham MA.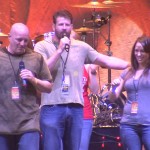 And a couple more videos from the Janis archives…..
So, whether you're an individual, company or some organization in Framingham MA, you should contact Janis Digital Media about your impending video production project. And also check out the testimonial page.