Looking for a high end video production company for your Hartford CT business or organization?
Then Janis Digital Media of Phila PA is the answer for Hartford CT and the surrounding Connecticut area!!
Janis Digital Media, a leader and catalyst in the video production arena, has produced thousands of videos for individuals and businesses over the 25 years.
Also considered one of the original pioneers, Janis continually strives to be the best in the film/video industry.
Send us an email or give us a phone call with any questions regarding your upcoming video production project. Even if unavailable, we can help steer you in the right direction. Contact Us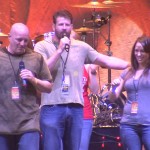 Here is our new testimonial page too! Testimonials 
Janis Digital Media has expertise in all forms of video production, including: small business marketing initiatives, corporate video productions, music videos, legal documentaries and deposition work, even full length feature films too.
At Janis Digital Media, we provide videos that serve their purposes, be it as an effective marketing tool, to convince or to get the right message across clearly or capture significant events, thus a one-stop shop for all of Hartford's video production needs, indeed!
The expertise and years of experience of Janis Digital media gained from more than 25 years of producing highly compelling and innovative videos is ideal for any of Hartford's upcoming video projects. We provide a complete range of video production types like corporate videos, events, commercial and film making, videos for non-profit organizations, streaming media among many others from small to large scale projects.  Using the most modern video production equipments – Panasonic HPX P2 and 3 AVID editing suites manned by highly skilled and creative staff- HD videos are finished at a short period of time.
Run and owned by John J. Bell, a veteran in cinematography and photography, as well as a former producer and technical expert in NFL Films, video productions at Janis Digital Media are highly creative and truly ground breaking.
More archived Janis videos:
Hartford is considered as the "Insurance Capital of the World" as it houses many insurance company headquarters which remains to be the region's major industry. It was among the oldest cities in the United States and the other half of Hartford-Springfield Metropolitan Area known as the Knowledge Corridor because the of numerous well-regarded universities and research hospitals in the metropolitan region.  It is also promoted as the "New England's Rising Star" in recent years, generating renewed interest with both local and national developers who are investing in the city and the Knowledge Corridor region.
Janis Digital Media is there to provide Hartford CT businesses, organizations and even individuals the very finest in high def video production services.