Are you in need of a high end video production company for your Manhattan NYC business or organization?
Then Janis Digital Media is the answer for your video production project!
Janis Digital Media, one of the film/video production industry's original pioneers and innovators, has been providing Manhattan NYC businesses and organizations with high end video productions for well over 25 years.
Feel free to contact us with any questions or queries about how we can assist you on your next video production project or touch base with any questions about film/video production in general. Contact 
Check out our new testimonial page, which is in the process of being updated: Testimonials 
To say that Janis Digital Media is a center of creative and artistic excellence is an understatement. For over 25 years, the company's highly talented professionals in the video production field have been re-shaping how videos can be used to successfully advance a business's goals and objectives. From private-owned companies to non-profit organizations, Janis Digital Media is the premier choice of Manhattan NY based businesses for their video production needs.
Established 25 years ago by entrepreneur and former cinematographer John Dell, Janis Digital Media thrives and leads the pack despite tough competition because of its working principles. The company has an undying commitment to quality and excellent customer service, the desire to continuously updgrade to the latest technology, and the initiative to hone existing knowledge and skills.
 Janis Digital Media is known to offer all services related to video production, but the following specializations are the most recognized and distinguished by clients.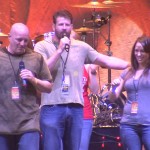 • Settlement Brochures and Day in the Life Videos
• Corporate Video Production and Small Business Marketing
For the absolute best in wedding videography for Manhattan NY, go to janisproductions.net for all your event needs. wedding videography manhattan ny
If you have any questions, suggestions, or inquiries about Janis Digital Media or its services, please feel free to get in touch with us through e-mail, phone, or by simply filling out our Contact Us form. We will be more than happy to spend time answering all your queries.

History records indicate that Manhattan NYC is the oldest of New York City's five boroughs. It is also the country's and the world's commercial and financial center. It is home to the world's major radio and TV stations, and houses two of the world's major stock exchanges, NASDAQ and the New York Stock Exchange. But aside from the above mentioned, Manhattan NY has a lot of globally known landmarks that include museums, cultural centers, and universities.
Here are a couple more video archives:
Only an experienced and seriously dedicated video production company can handle the complexities and demands of the world's financial and commercial center, Manhattan NYC. Fortunately, Janis Digital Media does not only possess experience, but it also has the right tools and people to make sure every video production need of the city's businesses are met.