Need a great video production company in Maryland?
Janis Digital Media is a top rate film and video production company providing many different professional video production services for the state of Maryland.
Located in Phila, PA, Janis Digital Media is available for any type of video production project that is on your agenda, whether it's a full length film, 30 second small business marketing video or a corporate video presentation.
Contact us with any questions or inquiries about your upcoming video project.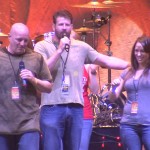 And check out the testimonial page!
Located near the state of Maryland, Janis Digital Media provides video production services for the entire state of Maryland, including these different MD towns, cities and regions:
That is just a sampling of the Maryland cities and towns, with more on the way as we develop the site in the coming weeks…..video production MD
Professional video production has been the agenda for Janis Digital Media for over 25 years, 40 years if you include the owner's time as a producer for NFL Films.  John Bell, the owner, has the rare mix of artistic creativity along with the technical expertise that is required of all producers in the film or video production field.
Janis Digital Media has much experience in different facets of video production including legal mediation videos, music videos, corporate video production presentations as well as dealings with many types of non-profit organizations :
More from the Janis Digital Media archives.
The state of Maryland is regarded as one of the most beautiful and diverse states in the Northeast and probably the USA for that matter. Maryland has the ultimate beach town in Ocean City, MD. You really can't get any better than that, had a store at 2nd and Boardwalk for many years. Baltimore, MD is a great city and still need to make it to Camden Yards….one of these days!  The Inner Harbor and Fell's point are top rate destinations.
Check out the many testimonials about Janis Digital Media!
Maryland, with all it's diverse industry, corporations and big business,  is a haven for many business people and entrepreneurs alike. Thus Maryland and video production opportunities are aplenty.

Janis Digital Media can help any Maryland business, corporation or consumer with their video production needs.