Are you need of some type of video production service in Massachusetts?
Janis Digital Media is the  leading video production company providing professional video production services within the state of Massachusetts for all types of businesses, corporations and organizations.
When hiring a video production company, make sure that hire only the best video production crews that have years of experience while also using the best in video equipment. Janis Digital Media is that answer and more, having been an innovator and catalyst for the entire industry since 1983 and showing no signs of slowing down.
Contact us about your upcoming video production projects in Massachusetts.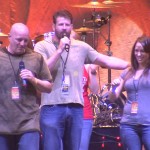 And check out our new testimonial page as it will be updated in the coming weeks. Testimonials
Located near the state of Massachusetts, Janis Digital Media provides video production services for the entire state of Massachusetts, including these different MA towns and different regional areas:
That is just a sampling of the Massachusetts cities and towns, with more to come soon.
Janis Digital Media has been video production pioneer for over 25 years while producing thousands of different types of video productions. Janis Digital Media only uses the best in professional video production equipment for the different shoots. The owner, has been involved with film and video for over 40 years, 1st starting at NFL Films in the early '70s.
Posted below are some video production pages to convey the expertise that Janis Digital Media has within the different avenues of video production:
More from the Janis Digital Media archives.
The state of Massachusetts is probably one of the most beautiful states in the USA. Massachusetts offers amazing beaches and tourist areas in Cape Cod, with Chatham being one of my favorite destinations.  Boston, MA is the city of city of cities.  Beautifully laid out and Fenway has got to be the best ballpark in the country.

Massachusetts has many different industries with big business and corporations being the norm in the Boston, MA area, fishing and tourism for the coastal areas and some farming in the different rural areas. Massachusetts has many opportunities in the video production field and Janis Digital Media can help any consumer or business with their film or video production projects. Give us a call or send an email about you or your business' marketing initiative in Massachusetts.