Where to go for your video production needs in the state of New Jersey?
Janis Digital Media is a professional video production services company providing all types of video production services in the state of New Jersey, whether you live in southern or northern New Jersey.
Film and video production services is our trade and we strive to produce only the best for whatever type of video production is needed by you, your organization or business firm.
Contact us with regard to a proposed project and we will put together a professional but affordable quote, tailored to your specific video production needs.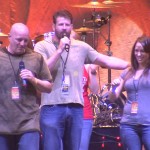 Here's our new testimonial page! Testimonials
Located just outside the state of New Jersey, Janis Digital Media provides video production services for the entire state of New Jersey. Including but not limited to these different NJ towns and regions:
That is just a sampling of the many cities, towns and regions in the state of New Jersey, with more local  pages posted soon. Check out our other NJ page for more NJ Video Production locations.
Also, if you're looking for the best in event or wedding video services within the state of New Jersey, check out janisproductions.net wedding videography new jersey
At Janis Digital Media, video production is our specialty and has been for a very long time!  The owner, John Bell, was in the film industry for 15 years as a producer for NFL Films along with having over 25 years of production experience at Janis Digital Media.
Whether in need of a small business video production, legal mediation based settlement brochure, full length motion picture or short feature,  corporate video production or other type of production, Janis Digital Media is here to help with your proposed project.  Listed below are some of our highlighted video production pages:
More video productions from the Janis Digital Media archives.
The state of New Jersey, also called The Garden State, is a relatively diverse state that includes very large cities such as Newark, Trenton and Camden along with many, many beach towns from Cape May to Asbury Park and beyond.

With regard to industry, Northern New Jersey or North Jersey, is for the most part a piece of the NYC epicenter.  Much revolves around different aspects of big business and large corporations. Whereas much of Southern New Jersey or South Jersey, is agricultural and tourism based.  Regardless, video production is a major cog with regard to many industries in New Jersey and Janis Digital Media is a leader and innovator.