I need a video production company in New York!! What to do?
Janis Digital Media is a film and video production company providing all types of professional video production services throughout the state of New York.
Film and video production for the many types of small or large businesses and also consumers with a need for quality professional video production.
The owner has been in the film and video business for well over 40 years in many different capacities.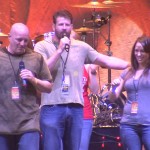 Contact us in reference to any of your upcoming or proposed projects that need an expert professional video production company. Testimonial Page too!!
Located near the state of New York, Janis Digital Media provides video production services for the entire state of New York. Including but not limited to these different NY towns, cities and regions:
Just a posted sampling of the numerous cities, towns and regions in the state of New York, with more local  pages to be posted in the near future.
Janis Digital Media has been one of the industry leaders with regard to video production and we only produce the best for you or your business!  The owner/operator, John Bell, has been involved in the film and video production industry for over 40 years via NFL Films of Mount Laurel NJ and now Janis Digital Media.
Whether in need of a "day in the life" video, corporate video production or some type of marketing video for your small business, Janis Digital Media can help you achieve your set objectives and goals.  Here are a few of our video production pages:
More Janis Digital Media archived videos.
The state of New York is probably one of the most diversified states in the USA. You have New York City which in itself should be it's own state with it's many sprawling suburbs to the North and East. For the most part, the rest of New York is mountainous with many communities between New York City and Buffalo, NY.

In terms of industry, New York City is the mecca for all types of businesses large and small to go along with being the epicenter of financial activity for the entire world.  New York is definitely an amazing state and many great opportunities abound with regard to the need of professional high end video production companies.