Looking for the best in video production services for your New York City business, corp or organization?
Look no further than Janis Digital Media for all your film and video production projects in the NYC area.
Based in Phila PA but providing the finest in video production services for all New York City businesses, Janis Digital Media is a catalyst, leader and innovator for the entire film/video production industry.
Janis Digital Media has directed and produced thousands of films and videos since it's inception in 1983.
Feel free to contact us with details about your upcoming film or video production project. We will provide you with a very competitive quote and/or recommendations of how to proceed with your set NYC project. Contact Us Today! 
Also check out our new testimonial page which will be updated in the coming weeks. Testimonials 
Janis Digital Media is an expert at all types of video production including, but not limited to: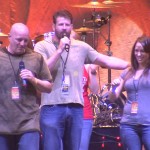 Janis Digital Media, a pioneer as well as a leading catalyst pertaining to film/video industry, delivers only the top in high definition film and video solutions. For 4 decades plus, producer and director, J. Bell has been in the film/video production marketplace in varying capacities…. Many years beginning in the earlier nineteen seventies through the sports film giant NFL Films of NJ and now the last 26 yrs as a producer by means of the ageless Janis Digital Media. A leader for the video production sector and just as focused to providing only the absolute best for NYC businesses, corporations and legal firms.
Janis Digital Media only uses the top in broadcast quality video production gear. Today, the video camera of preference is the Panasonic P2 500 broadcast quality cam, not many more desirable on the market currently…maybe The Red which shoots at an advanced field beyond what is considered high def… With three AVID editing rooms on site, all video projects are edited by way of our daily exceptional video editing crew. Expect only the best in video production when you hire Janis Digital Media.
A couple more video productions from the Janis archives:
New York City is the largest city in the state of New York and also the USA for that matter, having well over eight million people in it's different boroughs. New York City NY is also a major cultural, financial and economic epicenter for many different types of businesses, corporations and businesses. With much industry, NYC is the premier area for video production initiatives.
Janis Digital Media, the premier video production company, is there to provide NYC businesses and all types of organizations with only the best in video production services.