Seeking for the top end in film or video production for your business enterprise in Pennsylvania?
Janis Digital Media, pioneers in the video production marketplace, is the one and only option in the state of PA.
JDM, one of the several primary video production businesses from the early '80s, has produced greater than five thousand film/video productions over the past twenty eight yrs. Janis has strived to produce just the very best for all our Pennsylvania clients and it also illustrates on each and every one of the ensuing video productions.
Exhibited below are the countless different sorts of video production whereby Janis excels:
Corporate Videos:
Janis Digital possesses decades of expertise at providing the very best with the different types of corporate video production solutions. Big business video production showcases everything from sales pitches, corporate services, Ceo speeches, various marketing activities and productions for use inside the company.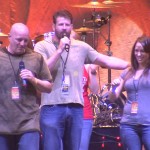 Regional Business Video Production:
Today, small businesses proprietors require some type of advertising vehicle to distinguish themselves from their competing firms. A top end film/video production is another way to convey your concept to the general public while also developing a positive marketing impression for ones company.
Music Film/Video Productions:
Janis Digital of Philadelphia also has assisted numerous musicians and artists with regards to their musical film/video production ventures. Utilizing artistic and technical talent, has been the driving force behind our outcomes in numerous music video productions.
Legal Videos:
There are various purposes of film/video production within the legal environment. Two such uses deal with day in the life video productions and settlement brochure video productions. Day in the life video productions essentially exhibit the trials and tribulations that the victim must deal with daily. Considerably similar, settlement brochure videos are really a more detailed documentary emphasizing all issues with the victim's life coupled with the way it is affecting their loved ones and close friends.
Large Budget Films:
At Janis, we certainly have developed many different film projects plus possess the expertise…….. furthermore have the capability to develop any style of film that's required.
Charitable Organizations:
Several of our film and video productions have centered about all types of non-profit institutions.
Contract Video Editing:
Having the top editors within the industry, has been an additional aspect to help vault Janis Digital Media to the upper rankings of the video production market. Why not email us regarding contract video editing with your raw video footage.
If you've been searching for top quality wedding videography firms, take a look at our other website, Janis Productions, the frontrunners in wedding videography: wedding video philadelphia
Janis Digital Media of Phila PA is the name you should take into account whenever considering an innovative film/video production to assist with some element of marketing for your organization. Janis provides film/video production services to most of the Northeast and are also anticipating your upcoming PA video production task.

Pennsylvania, a beautiful state located in the Northeast part of the United States, has many biz entities that should really consider contracting top rate video production. And here are some other towns/regions in Pennsylvania where Janis Digital Media offers the very best in video production services:
So, make sure you contact Janis Digital Media for all your upcoming video production projects in the state of Pennsylvania. Janis is regarded as being one of the top video production firms in the entire Northeast section of the US.