Looking for a top rate video production company for your Pennsylvania based business or organization?
Janis Digital Media is the front runner in film and video production for the Philadelphia area along with the entire state of Pennsylvania.
Our professional video production services are second to none and we relish the prospect of shooting any type of video production in our home state of Pennsylvania.
Having been in business for well over twenty five years, Janis Digital Media is considered a pioneer and leader within the film/video production industry.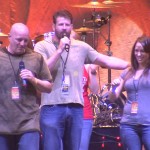 Contact us today to discuss your upcoming project and how Janis Digital Media can be of assistance for your marketing endeavor. Also check out our testimonial page.
Located in Philadelphia, PA, Janis Digital Media provides video production services for the entire state of Pennsylvania. Including but not limited to these towns and regions:
That is just a sampling of the different towns/regions in the state of Pennsylvania, we will be adding more as the site becomes more developed. video production pa
At Janis Digital Media, our specialty, is all forms of video production.  The owner has been in the video production business for over 40 years as a producer with NFL Films and owner/producer with Janis Digital Media while also having a distinguished career as a photographer in the '70s.
Whether you are in need of a corporate video production, "day in the life" video production, full length motion picture, sporting event coverage, small business video productions or any variation thereof . Here are some sample video production pages:
More video productions from the Janis Digital Media archive database.
The state of Pennsylvania is a very diversified state.  Going from sprawling urban centers like Philadelphia and Pittsburgh, to smaller towns and cities like Allentown, Harrisburg and the Scranton region. Pennsylvania also has miles and miles of beautiful countryside and mountainous regions. Pennsylvania is also a huge melting pot of different cultures and "ways of life", to be enjoyed by everyone.  Pennsylvania, is currently known as The Keystone State and also The Quaker State, from years past.

With regard to industry, there are many types in which video production is a viable way to market your goods or services. You have ultra retail in areas like King of Prussia PA and more rural areas like Lancaster PA and upstate towns like Williamsport PA, home of the little league world series. Whether you're an individual, small business or large corporation, Janis Digital Media is there to help in any way possible.