Need a high end video production for the Pittsburgh PA area?
that's what's Janis Digital Media does best!
Here at Janis Digital Media, we strive to shoot, edit and produce only the finest in professional video production for small businesses, corporations and even consumers in Pittsburgh with some type of planned agenda that needs our video and film production expertise.
If you have any questions or queries with regard to an upcoming video project, don't hesitate to contact Janis Digital Media, the video production experts for the entire state of Pennsylvania.  Contact Us 
Also check out the new testimonial page! Testimonials
Situated relatively close to the Pittsburgh PA area, Janis Digital Media offers professional but yet affordable options for the Pittsburgh region.
High end professional video production, is the calling card for Janis Digital Media. Having been in the video production business for over 25 years, the owner has the unique mix of artistic creativity, tech expertise to go along with the drive to produce only the best with regard to film or video production. Beginning his career at NFL Films along with being a successful photographer in the '70s, helped give the owner all the necessary skills in video production.
With regard to equipment, Janis Digital Media only uses the best broadcast quality cameras with the Panasonic HPX P2 cams that capture all images in true high definition, not consumer high def. We also have 3 fully equipped AVID editing suites with great turn-around on most video production projects.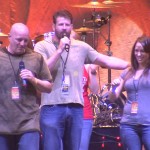 In terms of video production for Pittsburgh PA, Janis Digital Media does everything from legal mediation videos, corporate video productions, music videos, small business presentations along with everything in between.
Here are a couple more sample video production clips courtesy of Janis Digital Media
Pittsburgh PA is the 2nd largest city in Pennsylvania but definitely number one with regard to beauty, layout, culture and overall appeal. Having been there many times, I always relish the thought of travel to and/or through Pittsburgh PA, home to the Pittsburgh Steelers, the perennial tough football team.

With regard to industry, Pittsburgh is a mecca for all sort of production, retail and food service thus being a great area for high end video production which can be achieved by hiring Janis Digital Media, the film and video production experts!!