Professional video production for the Pottstown PA area region?
Janis Digital Media….
Pottstown PA is in need of a high end video production company and Janis Digital Media is there to supply only the best in high def video production services.
Janis Digital Media has been in the video production marketplace for over 25 years and is regarding as being one of the pioneers.
Call or email us today about your planned or conceptual video production project. There is no obligation as we want to steer everybody in the right direction, even if you don't use our services. Contact Us   And the new testimonial page too! Testimonials
Being in the near vicinity to the Pottstown PA area, Janis Digital Media offers premium service at an affordable rate for small biz, corporations and even consumers in the Pottstown PA region.
Video production, especially high-end video production, has been the trademark for Janis Digital Media for well over 25 yrs. John Bell, the producer and founder, has that unique yet elusive combination of aesthetic creativity as well as the techie knowledge that is without a doubt essential in the motion picture or video production arena. Prior to establishing Janis Digital Media around the mid 1980s, he had been a producer and technical master at NFL Films as well as becoming a successful professional photographer in the 1970′s.
Also at Janis Digital Media, we only use the best in video production equipment. The broadcast quality cameras are Panasonic HPX P2 cams that capturing amazing footage. There are also 3 AVID editing suites that are operated by only the finest and most talented editors in the video production marketplace.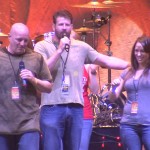 Janis Digital Media possesses the expertise and know-how to create many different types of film and video productions including full length feature films, corporate video productions, commercials for business owners, music video productions, etc. Here are a few sample pages:
Posted are a couple more sample video productions via Janis Digital Media
Pottstown PA is a decent size town located about a forty five minutes North of Philadelphia, if there's no traffic. Pottstown is a diverse town culturally, economically and aesthetically. There are many great buildings and structures that date back into the 1800s, giving it a warm and very appealing look and feel.

In reference to industry, Pottstown PA has much in terms of retail and food service. Video production in Pottstown is a necessity for marketing small business these days as the internet grows and grows with each passing year.  And Janis Digital Media is there to help small business owners with their marketing plans.