Need a Top Rated video production firm for your business or corporation?
Janis Digital Media is a  professional video production company providing video production services for businesses and consumers in the state of Rhode Island.
Video production is a great way to convey your message to a specific audience but it must be professionally done in order to be taken seriously and marketed effectively.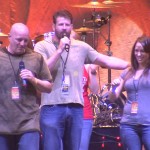 Having been in the video production business for well over 25 years, Janis Digital Media is considered to be a leader, catalyst, innovator and pretty much one of the original pioneers for the video production industry as a whole.
Contact us about your proposed video production project and feel free to send any queries our way.
Also check out our new testimonial page that will be updated with frequency: Testimonials
Located near the state of Rhode Island, Janis Digital Media provides video production services for the entire state of Rhode Island, including these different RI towns and urban centers:
That is just a sampling of the Rhode Island towns, we will be adding more locations soon.
Janis Digital Media, along with it's owner John Bell, have been in the video production  business for over 25 years. And from 1970-1985, as a film producer with NFL Films. Janis Digital Media strives to only offer the highest quality in high def film and video production.
Check out some of the many video production pages throughout the website with regard to the Janis Digital Media expertise in the film or video production field:
A few more Janis Digital Media archived videos.
The state of Rhode Island is a small but beautiful state within the USA. Situated between MA and CT, Rhode Island offers the beach, beauty and ocean in the sweeping town of Newport while also having the city presence within the confines of Providence, which is also the state capital of Rhode Island. And Pawtucket, RI is home to the minor league team of the Boston Red Sox.

With regard to industry, Rhode Island is similar to CT in that it has the big business and corporate feel but also great areas to raise families! With the many opportunities for video production in Rhode Island, businesses only need look to Janis Digital Media to produce an outstanding video production piece that will really make a difference in their marketing efforts.