Need a top ranked video production firm for your Virginia business or organization?
Janis Digital Media is the leading professional film and video production company for the state of Virginia and surrounding regions.
Janis Digital Media has been in the video production business for over 25 years and will help you, the business owner or consumer, with any of your video production projects.
Contact us with any inquiries about your upcoming video production project.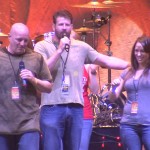 Also check out the new testimonial page, as it will be updated in the coming weeks! Testimonials
Located close to the state of Virginia, Janis Digital Media can provide professional but affordable video production services for the entire state of Virginia, including these different VA cities and towns:
That is just a sampling of the Virginia locations, with more to come soon. video production VA for the absolute best in professional video production services!
Video production, especially professional video production, has been the adage of Janis Digital Media for over twenty five years.  John Bell, the producer/owner, has that special mix of artistic creativity along with the technical expertise which is common to all successful film and video production producers.
Here at Janis Digital Media, we only use broadcast quality equipment such as P2 500 video cams and full Avid editing suites staffed by the best in the video production industry.
Janis Digital Media has the necessary experience in all areas of video production including "day in the life" video productions, small business marketing videos, corporate presentations among other things:
A professional wedding videography company in the state of Virginia? janisproductions.net is available for all events. wedding videography virginia
More select videos from the Janis Digital Media archives.
The state of Virginia captured my heart when living there 2 years ago. Living just outside Richmond, VA in the town of Short Pump, was a great experience as well as being a top area to raise a family. Virginia is also known for it's fine beaches, mountainous regions, rural areas and urban type living which is the norm for Northern Virginia.  Alexandria, VA is a very beautiful town just a stone's throw from Washington DC.

Virginia, like many states in the Northeast, is very diverse with many opportunities for established or would-be entrepreneurs.  Janis Digital Media is there to provide it's video production expertise to all Virginia businesses, corporations or consumers, depending on their project at hand. Check us out before hiring a video production crew.