Need the best in high def video production services for your Washington DC business or corporate entity?
Janis Digital Media is the answer…. the leading professional film and video production company for the Washington DC and surrounding areas.
Janis Digital Media has been in the video production business for over 25 years and is regarded as being one of the best for all types of film or video production projects.
Contact us with any questions about your upcoming video production project and we will provide you with a very competitive quote. Also check out our new testimonial page! Testimonials
Located close to Washington DC, Janis Digital Media provides professional but affordable film and video production services for the entire Washington DC area.
Video production, especially high end video production, has been the signature of Janis Digital Media for well over twenty five years.  John Bell, the producer and owner, has that special but rare mix of artistic creativity along with the technical expertise that is necessary in the film or video production field. Before starting Janis Digital Media in the mid '80s, he was a producer and technical expert at NFL Films(of Mount Laurel NJ) while also being a successful photographer in the '70s.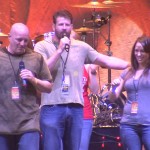 Janis Digital Media has the highest standards with regard to video production equipment too. All video is shot in high def using Panasonic HPX P2 broadcast quality video cameras.  With 3 AVID editing suites, most video production jobs can be completed in a short period of time. Expect only the best in video production for the Washington DC area!!
Janis Digital Media has the professional video production experience in all areas of video production including settlement brochures, small biz marketing video productions, corporate video presentations along with many other types of video productions:
More select videos from the Janis Digital Media archives.
Washington DC is an amazing town and city with much to offer businesses as well as consumers in culture and industry. Home to the Washington Nationals, countless museums along with a great nightlife, Washington DC is the ultimate for urban living.

Washington DC, like many big cities in the Northeast, is a very diversified cultural mecca.  With many opportunities for video production, Janis Digital Media is there to provide their knowledge and expertise in film or video production.